Newsletter
ATH Week 📈
BTC, ETH, BED, DeFi TVL, L2 TVL... everything mooned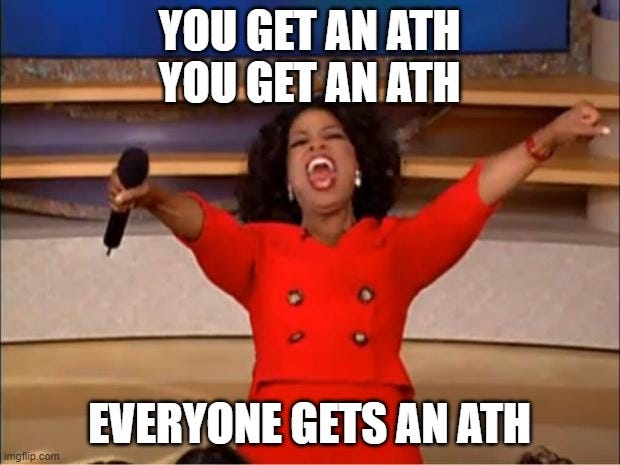 Friend & Sponsor
Across

- Across.to is the bridge you deserve

---
🌞 PoolTogether's V4 is live! Thousands of prizes, million-dollar prize pool, start winning 🏊‍♀️
---
Dear Bankless Nation,
Number went up.
Crypto has been on an absolute tear this week. ATHs all around!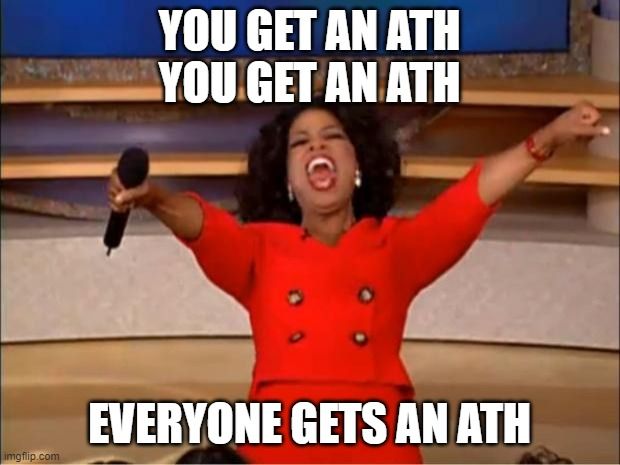 What's this mean?
It means we're back in price discovery mode. Valuations have never been higher than this week and it's anybody's guess when we'll level out next.
We're in uncharted territory and the sentiment is bullish. Has the market properly priced in EIP-1559? What about the recent Bitcoin futures ETF? Or Ethereum's 90% issuance reduction?
Where will we end up by the end of the year?
It feels good to go up. But also… let's stay sober.
It's been a long time since our previous price ATHs in April and May and Crypto Twitter is buzzing with energy. Let's take a minute to give ourselves a pat on the back, admire our bags, and then get back to building.
Cause there's still a lot to do:
Regulation continues to bear down on crypto. In the US, the White House is considering an executive task force to bring broader oversight to crypto. Our tool here is political activism. Politicians are coming to crypto. Hester Peirce and Andrew Yang are both notable figures, but we need more. Contact your representative. Engage.
Less than 5% of the world uses crypto. This is bad and good. The bad—an adoption rate of 3.9% means we're still a vulnerable minority. Crypto hasn't achieved its adoption goals. But it's also good. Think of how many more lives we can improve by going bankless. Crypto is complicated, unfamiliar, and unintuitive. Many people won't take the plunge until they get help from a friend. They need help from you. You can onboard your friends to crypto.
If you really want to do the most you can to help crypto, apply your talents. Get a job in crypto! You can certainly take the leap and find a full-time job, but there's also a way to start smaller. You can join a DAO. If you've kept up with us lately, we've covered the basics of DAOs like what DAOs are and how to join. Now, we have a helpful guide on how to earn an income while working at your own pace.
I've said it time and time again, but we're still early. This may not be the ground floor, but we're somewhere between the first and second inning.
Now that we're crossing ATHs, let's use this energy to help the world go bankless.
Here's what we have planned for this week:
Podcast with fund manager Eric Peters—Institutions are Bullish!
We're dropping a massive 🔥 guide on how to earn airdrops
Our meta-level view on the state of Ethereum
Have a 💪  weekend.
- RSA
---
🙏 Sponsor: Lido—simplified and secure liquid staking for digital assets.
---
Recap for the week of October 18th, 2021
---
🎙️ Listen to podcast episode | iTunes | Spotify | YouTube | RSS Feed
---
ACTION RECAP 📚
WATCH & LISTEN 🔊
METAVERSAL 🧙‍♂️
BANKLESS DAO 🏴
---
Weekly Subscriber Perks 🔥
Bankless Premium Members get access to perks like these:
Launch your own raffle for Bankless Badge holders! Go ahead. We can't stop you…
---
🎙️ Listen to podcast episode | iTunes | Spotify | YouTube | RSS Feed
---
🗞️ WEEKLY ROLLUP. Download the crypto meta to your brain in this weekly show.
🎙️ Listen to podcast episode | iTunes | Spotify | YouTube | RSS Feed
---
Jobs opportunities 🧑‍💼
✨ See all listings on the Bankless Job Board✨
---
---
Subscribe to Bankless. $22 per mo. Includes archive access, Inner Circle & Badge.
---
🙏Thanks to our sponsor
👉 Stake your crypto assets on Lido—now supports ETH, SOL, and LUNA
Lido lets users stake their assets and receive a tokenized derivative that automatically earns daily rewards. With Lido, your staked assets can be used across the DeFi ecosystem. You can lend, borrow, and more with your assets while maximizing your yield. Stake with Lido.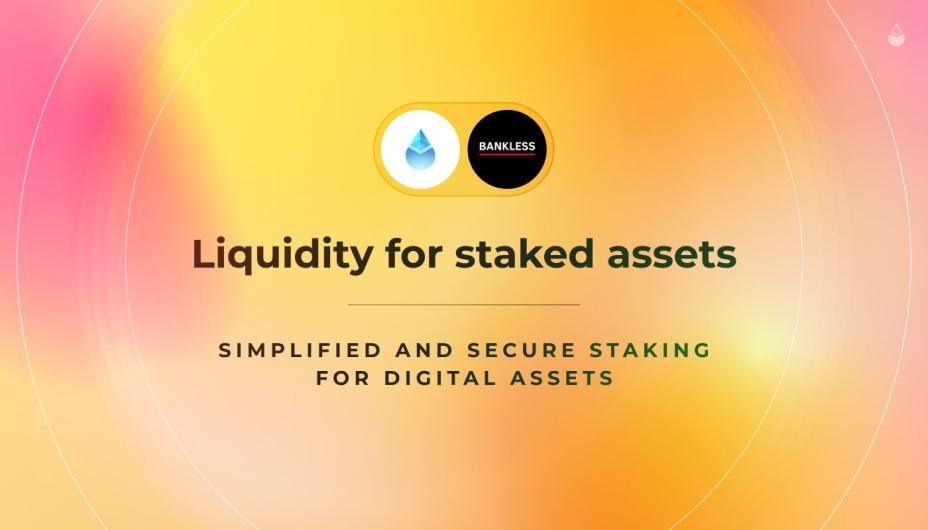 ---
Want to get featured on Bankless? Send your article to [email protected]
---
Not financial or tax advice. This newsletter is strictly educational and is not investment advice or a solicitation to buy or sell any assets or to make any financial decisions. This newsletter is not tax advice. Talk to your accountant. Do your own research.
---
Disclosure. From time-to-time I may add links in this newsletter to products I use. I may receive commission if you make a purchase through one of these links. Additionally, the Bankless writers hold crypto assets. See our investment disclosures here.