Ad-Free Bankless?
Done with the ads? We got you.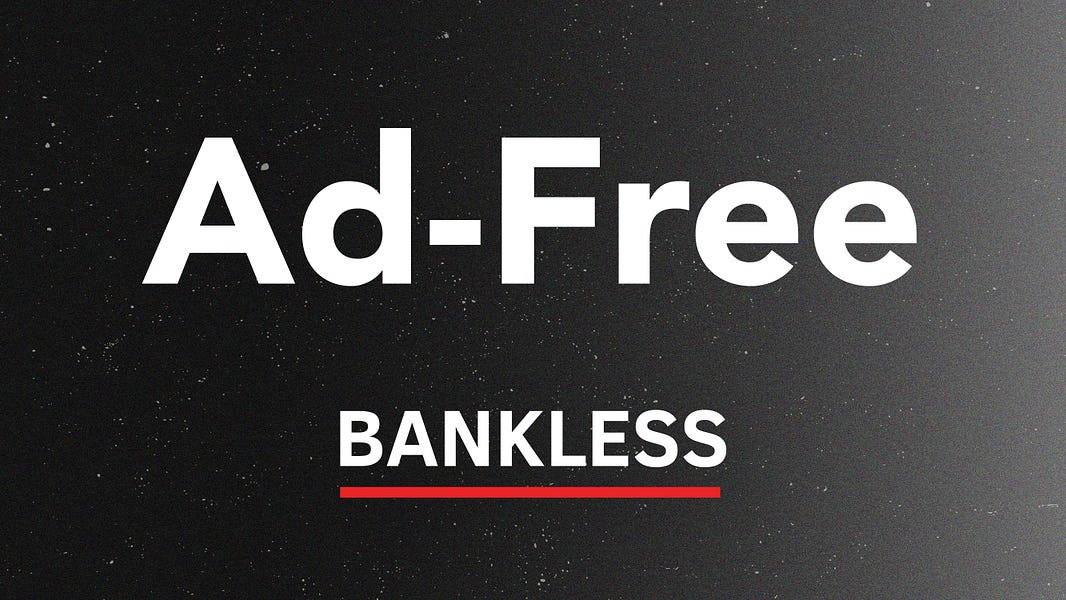 The Bankless Premium RSS Feed is Ad-Free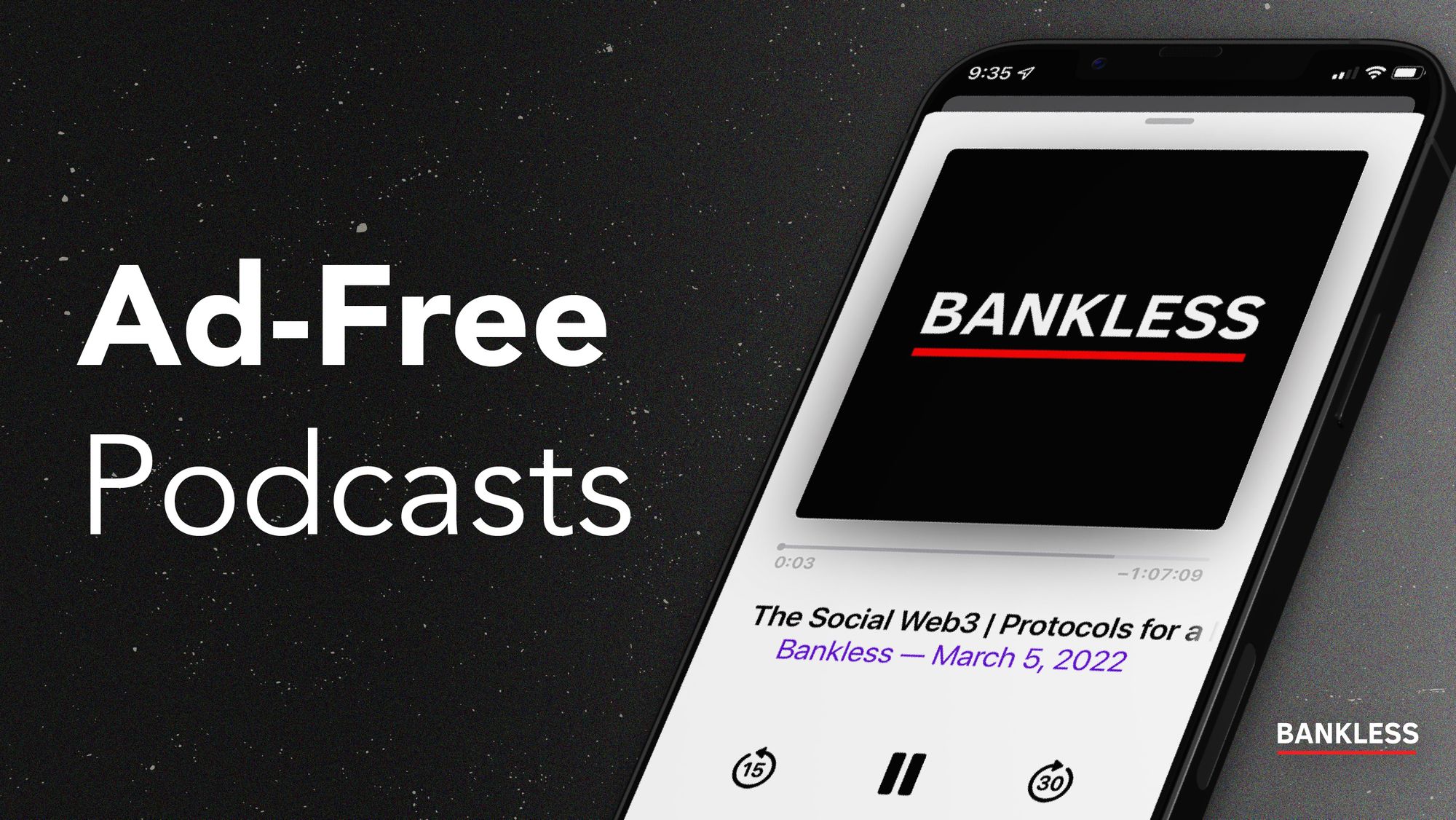 At Bankless, we make educational & quality ads for our viewers. They're a huge resource for those looking to learn about our industry.
But at 5 podcasts a week, we get it: they can be a lot.
So we're adding an Ad-Free Premium RSS Feed to the list of benefits that Bankless Premium Subscribers receive.
Starting today, every Bankless podcast will be published on the Premium RSS feed…
Ad-Free
---
How do I get the Premium RSS Feed?
Substack has a private RSS feed that links directly to your podcast player. When you sign up for a Premium Membership, Substack generates a custom private RSS feed link that works wherever you listen to podcasts.
👉 Here's where you subscribe to the Bankless Premium Podcast Feed
Once you click on the link above:
Select "Email me the link"
Once Substack sends you the link, open that link on your phone/mobile device
Then select your preferred podcast app and you'll be taken to our secret Bankless Premium Podcast Feed
Subscribe and you're all set
That's where we post the Monday Podcast Debriefs: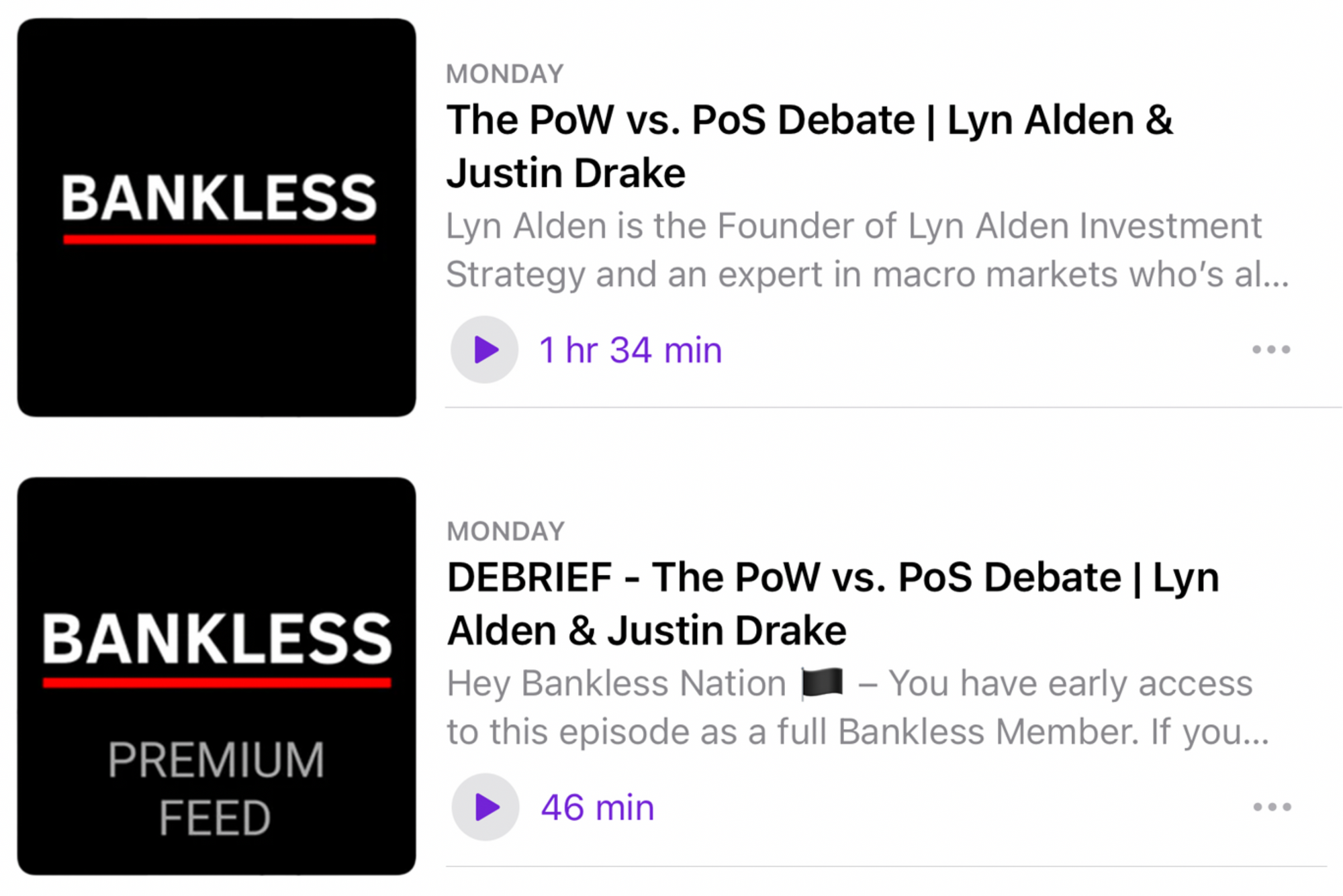 In case you didn't know…
Every Monday, Ryan and I publish a debrief episode that we record right after every Monday podcast.
Unfiltered, unedited, and right after the guest leaves the room.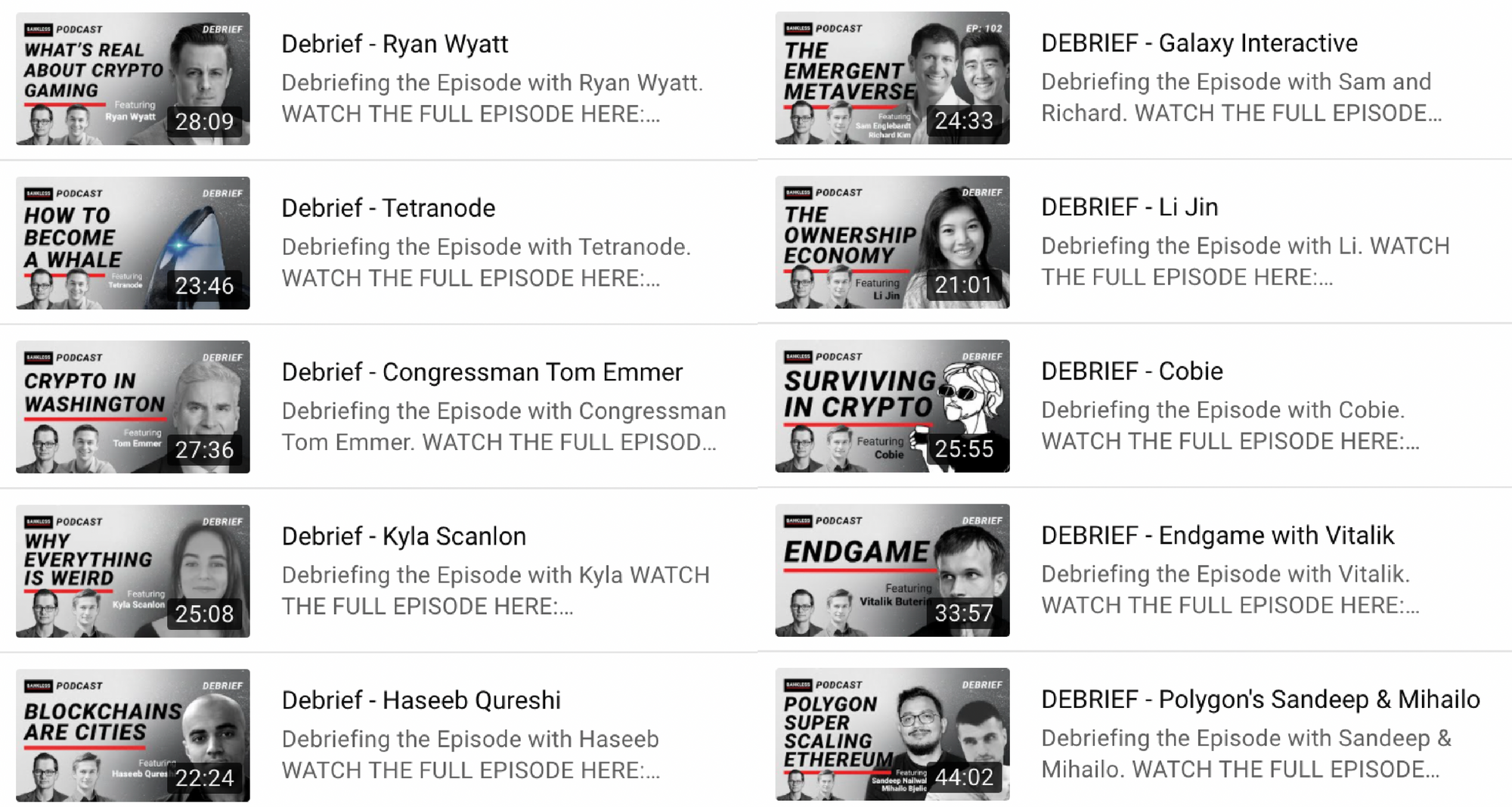 This is where we say stuff we otherwise wouldn't 🤫😁
---
Permissionless in May
Bankless Premium Subscribers get all the perks.
We make sure you guys get the best deals on all the offers.
That's why Bankless premium subscribers get 30% off the Permissionless conference in May. All of your favorite Bankless podcast guests will be there, and there's a 30%  discount for Bankless Premium subscribers. For those who subscribe to Bankless and go to Permissionless, their Bankless Premium membership already pays for itself.
Plus, you get to watch David and Ryan meet in person for the first time ever ¯\_(ツ)_/¯
Don't Forget About Everything Else
What else is included in Premium? A whole lot!
Everything you need for your bankless journey.
A full Market Opportunity report every Monday
The Inner Circle Discord Chat where we level up as a group
Our Alpha Leak opportunity alert emails 🚨
30% discount to the Permissionless Conference ($300 value)
Monthly Members-only Q&A with David and myself
Our Ultimate Guide to Airdrops and our all our Guides to DeFi Yield
Bankless Badges
Bankless Badges are how we provide Bankless Premium Members with on-chain benefits. Last year our 2021 Badge holders:
Each Badge NFT is distributed on the xDAI sidechain so no gas fees to claim.
What magical badge benefits do we have in store of this year???
If you don't upgrade you'll miss it all.
---
Go Premium today. Includes the Airdrop Guide! $22 / mo. Insane ROI. (pay w/ crypto)
---
Read why this Premium Member says Bankless is the Best Investment he's ever made in crypto…