Daily Brief
8 Degen Opportunities in August
Investment plays that are a little riskier than usual.
Dear Bankless Nation,
As we did last month, we're opening our DMs and sharing the degen opportunities that the Bankless analyst team is watching. These could pay off big or could be a regret-in-the-making. Ape responsibly!
Below, we're again surfacing 8 new degen-only investment plays that we're eyeing – available in full exclusively to our paying subscribers.
- Bankless team
8 August Degen Opps
Bankless Writer: Jack Inabinet & William Peaster | disclosures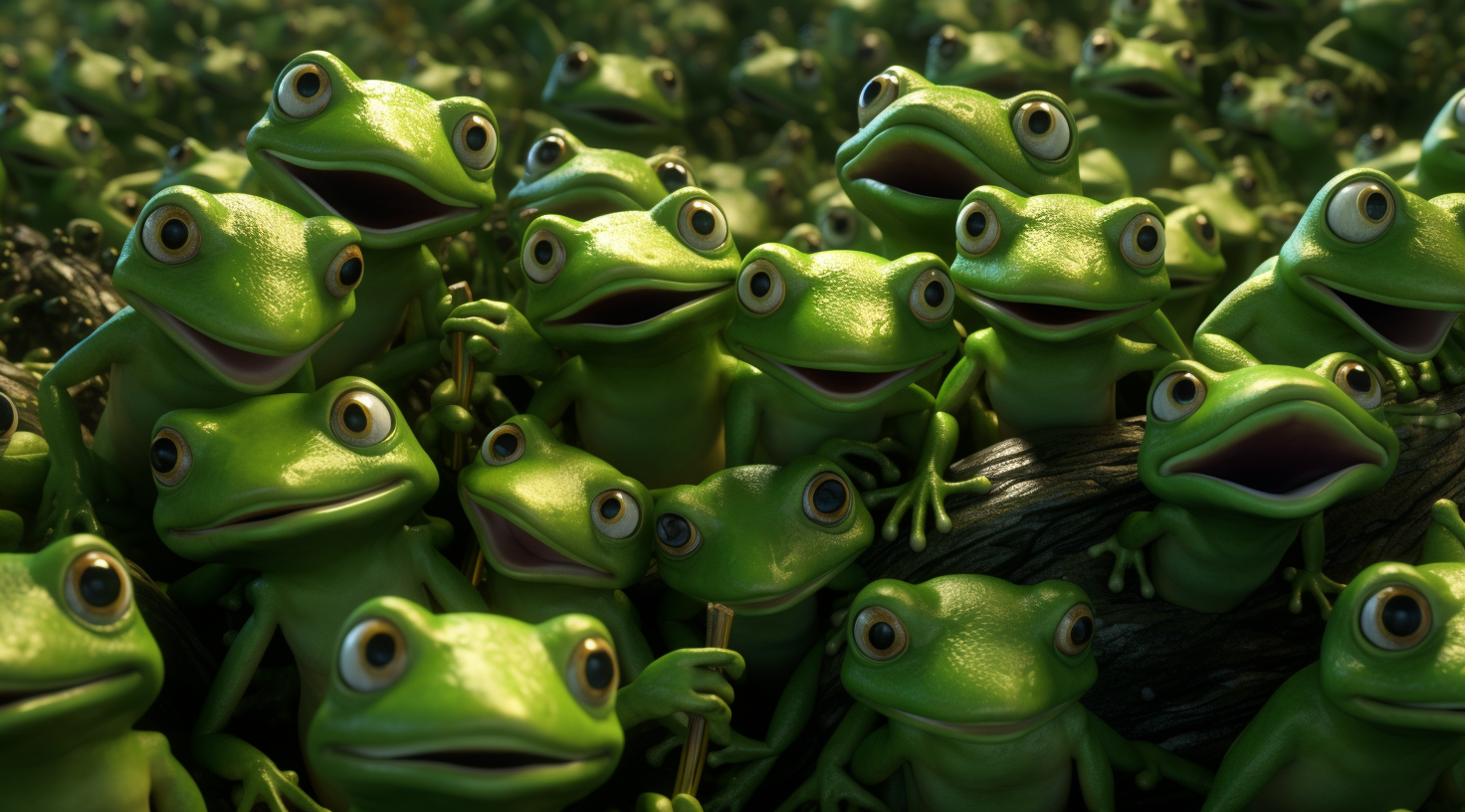 Often, the best plays in crypto appear a little degenerate.
Just like we did last month, we're covering eight opportunities designed to intrigue your inner degen! Each project listed below has its own opportunities – but all are likely to send risk-averse investors and users running for the hills…
Most of this month's degen action has been tied to friend.tech, and we've got a few tangential plays you might want to check out.
Take note: this guide is for DEGENS ONLY 🦍
🪄 HarryPotterObamaSonic10Inu
Website | Twitter (currently suspended 🙃)
Opportunity Type: Ape the Token
Ticker: $BITCOIN
Market Cap: $135M
What is it?
Unlike the Bitcoin that BlackRock is excited about, Ethereum's homegrown $BITCOIN is strictly powered by memes; a quick glance at the memecoin's webpage will inundate you with all kinds of dank memery.
The token's success has managed to kick off a wave of obnoxiously named copycat tokens, like HarryPotterObamaPacMan8Inu ($XRP) – a sh*tcoin that managed to briefly achieve a market capitalization as high as $95M.
Why it's a degen play:
While it is unclear how much further $BITCOIN has to run, this ticker has emerged as the market leader among a sea of derivative projects. It is possible that this coin will receive the strongest inflows of any in the memecoin sector, given its relative establishment.
Catching a ride on a memecoin rocketship has previously offered some a path towards profit, but it is vital to remember that you are always someone else's exit liquidity when trading sh*tcoins! Ape with caution, anon.
---
🐂 Rodeo Finance