NFTs
2021: Year of the NFT!
Axie Infinity wows with 888 ETH sale, Mark Cuban's in line for a CryptoPunk, and Autoglyphs heat up.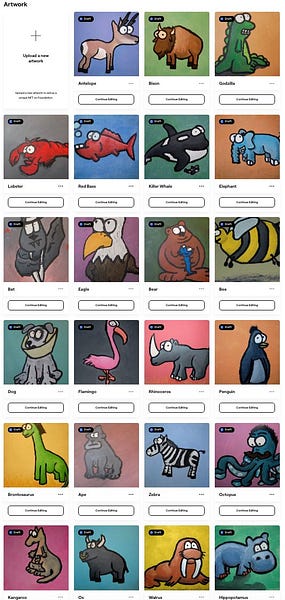 Dear Bankless Nation,
New projects and new faces are streaming into the NFT ecosystem right now on a constant and unprecedented basis.
At the same time, you have veteran NFT outfits that are pioneering in powerful new directions. Think Axie Infinity's recent debut of its Ronin sidechain or Cryptovoxel's growing embrace of Matic (now Polygon), an increasingly popular L2 scaling solution.
We'll undoubtedly look back on 2021 as a banner year for NFTs, then, and I say that while it's only mid-February! We've just been seeing so much activity lately that the past few weeks have felt more like months, and that pace doesn't seem poised to change any time soon.
Indeed, new territories of possibility are being charted with better tooling and infrastructure than ever before, so the pioneering is coming thick and fast now in all directions. It's a great time to find some projects you enjoy, dive into their communities, and pioneer too by being an early user!
-WMP
---
🏆 Digital Collectibles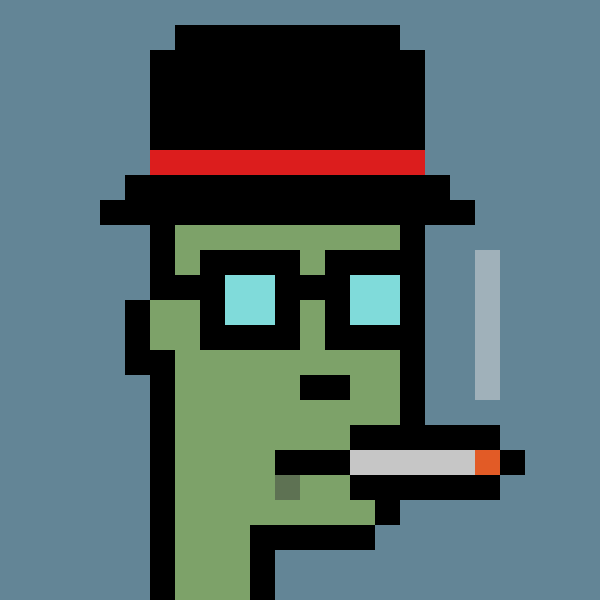 Prolific NFT collector Pranksy gifted famous entrepreneur Mark Cuban a ticket to the coming Million Dollar Punk Draw, which means Cuban will soon be in possession of a choice CryptoPunk.
Since launching late last month Hashmasks have become the most traded NFTs on Opensea, with 11,815 ETH in volume to date!
🎨 Cryptoart
Built by CryptoPunks creators Larva Labs, OG on-chain generative art project Autoglyphs saw a flurry of notable sales in recent days. Example: Glyph 340 just sold for 19.88 ETH ...
Artist Fvckrender wowed with the release of his FVCKRENDERVERSE// collection on Nifty Gateway this week.
Meet the new generative art project POB ("Proof of Beauty"), which creates delightful artworks out of Ethereum transactions.
Rapper Chief Keef put out his first NFT collaboration through SuperRare.
Ethereum builder extraordinaire Austin Griffith is minting oil paintings through Foundation!
🕹️ Blockchain Games
An estate of 9 Genesis parcels, the rarest lands in Axie Infinity, sold for 888.25 ETH this week. That impressive sum marks a new record for the largest NFT transaction to date!
🌐 Virtual Worlds
🛒 NFT Marketplaces
NFT marketplace OpenSea has facilitated +$23M in volume so far in February, and we're not even two full weeks into the month yet. This triples the dapp's previous volume record of $8M set in Jan. 2021.
💎 DeFi x NFTs
Charged Particles, a project focused on interest-bearing DeFi NFTs, is hitting mainnet on Feb. 17th. To celebrate, the project is hosting a launch party in Cryptovoxels and everyone's invited.
The NFTX community unanimously approved liquidity allocation for 14 additional NFT index funds.
The first NFT essay "Scissor Labels" has gone up for auction on Foundation.
---
Action Steps