Newsletter
🎙 Camila Russo | Layer Zero
Exploring the Human Side of Ethereum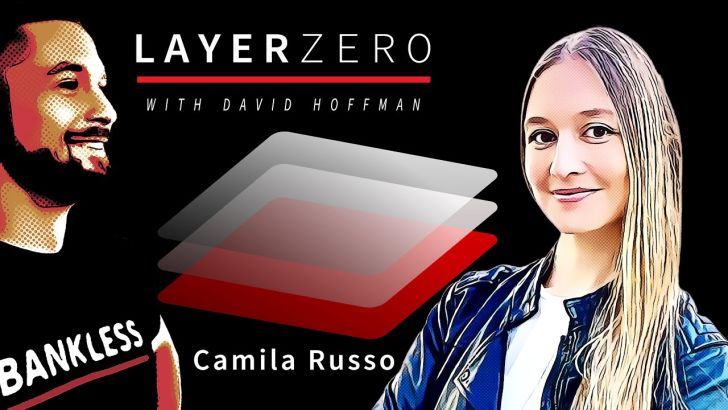 Friend & Sponsor
Across

- Across.to is the bridge you deserve
🌞 PoolTogether's V4 Is Launching! Thousands of Prizes, Easy to Get Started 🏊‍♀️
---
Camila Russo is the author of The Infinite Machine and founder of The Defiant, the DeFi-focused media company. Camila has a rich backstory, taking her from Chile to Argentina, Miami, Madrid, Chicago, and eventually New York. With an entrepreneurial spirit and a passion for storytelling and journalism, Cami has earned her reputation as a leader in the space.
As the Defiant expands into new territories of both data and content, Camila discusses her story of breaking into the world of journalism and finding crypto. As institutions flock to the space, it's important to remember that stories and narratives are what capture the heart and minds of the people.
---
Listen to podcast episode | iTunes | Spotify | YouTube | RSS Feed
---
Bankless Sponsor Tools:
⚖️ ARBITRUM | SCALING ETHEREUM
https://bankless.cc/Arbitrum
🍵 MATCHA | DECENTRALIZED EXCHANGE AGGREGATOR
https://bankless.cc/Matcha
🔐 LEDGER | SECURE YOUR ASSETS
https://bankless.cc/Ledger
🧙‍♀️ ALCHEMIX | SELF-PAYING LOANS
http://bankless.cc/Alchemix
---
RESOURCES
---
🏴 JOIN THE NATION 🏴
Subscribe: Newsletter | iTunes | Spotify | YouTube | RSS Feed
Follow:  Twitter | Instagram | Reddit | TikTok | Facebook
---
Not financial or tax advice. This newsletter is strictly educational and is not investment advice or a solicitation to buy or sell any assets or to make any financial decisions. This newsletter is not tax advice. Talk to your accountant. Do your own research.
---
Disclosure. From time-to-time I may add links in this newsletter to products I use. I may receive commission if you make a purchase through one of these links. Additionally, the Bankless writers hold crypto assets. See our investment disclosures here.